old fashioned American work ethic
Red Hills Landworks was established by Reed Brown when he saw a real need for quality land clearing, tree removal and land management services in Florida, Georgia and Alabama. Only Red Hills Landworks combines top quality service, local expertise, and old fashioned American work ethic to get your job done right. We take pride in exceeding our customers' expectations. We'll work with you to create a plan that accomplishes all of your goals, fits your budget, and respects your land.
Whatever you need, we have the right tools for the job and the most highly trained experts to use them. With our wide variety of specialized machines and experienced operators, we're able to complete jobs of any size in a cost effective and timely manner. From small residential jobs to large acreage clear cuts, we have the experience and machinery to get the job done. Whether you are looking for forestry mulching, tree and brush removal, traditional land clearing, habitat management, consulting or any of our other professional services, Red Hills Landworks is ready to serve you. 
We started out as just an owner operator with one machine, servicing the greater Tallahassee area. Thanks to hard work and a reputation for excellence with our clients, we've grown into a company that can tackle any job. We now have multiple employees and a fleet of specialized machines. Whether you're in Florida, Georgia or Alabama, we're ready to help. Trust your project to the dedicated experts at Red Hills Landworks. We'll get your job done quickly and professionally.
decades of hands-on experience
Growing up in the Red Hills Region of North Florida and spending countless hours on some of the most prestigious plantations, farms, and developments in the Southeastern United States, Reed Brown has a wealth of knowledge and hands on experience when it comes to proper habitat and land management practices specific to Florida, Georgia, and Alabama. Reed knows how to plan and execute your project because he's worked on every type of land, habitat, and environment in the region. When you hire Red Hills Landworks, you're getting decades of hands-on experience and unmatched work ethic.
Reed's education in land management started early. His father was a large land owner and developer in Florida and Georgia and his mother was a well-known landscaper and green thumb. They taught Reed how to understand the land he works on and how to respect nature. That life-long experience and respect for his work is the backbone of Red Hills Landworks. Today, Reed is still an avid outdoorsman and a certified deer steward through the Quality Deer Management Association (QDMA). He uses his expert knowledge to assist on projects for organizations including Ducks Unlimited, Quail Unlimited, National Wild Turkey Federation, Delta Waterfowl and the QDMA.
Outside of his work, Reed also has deep roots in the community. He was born and raised in Tallahassee, where he also went to school. Reed and his wife Ashley also put their values into practice as Foster Parents through Florida Baptist Children's' Home and One More Child. They're also active members of Celebration Baptist Church in Tallahassee. Reed has also protected and served the people of Florida as a Deputy Sheriff with Leon County.
Our decades of experience in the region mean that we understand the land. We specialize in the use of techniques, tools, and methods that are effective while also being environmentally friendly. But, we're also friendly to your budget. Our decades of hands-on knowledge mean that we can complete any project, of any size, without damaging your property or land.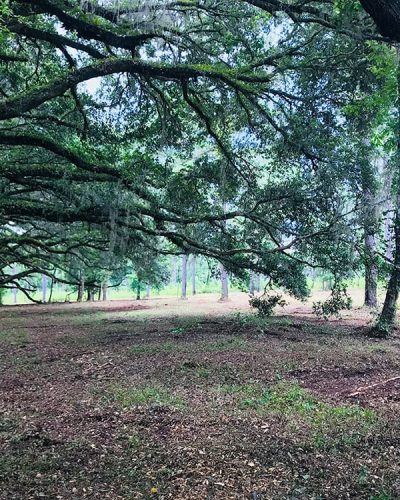 investing in the newest and
Best Equipment In The Area
Our investments in the newest, most efficient equipment combined with the best training, mean that we get your project done faster and more affordably while having less of an impact on the environment. Our approach saves you money in the short term, and in the long run. We'll work with you to achieve your goals while making sure to consider the future of your land.
The satisfaction of our customers underlines everything we do. From working with you to plan your project to working on your land to cleaning up when we're done, we respect your time and your property. Give us a call and let's get to work.